5 More Things Fans Want to See in FIFA 19 Champions League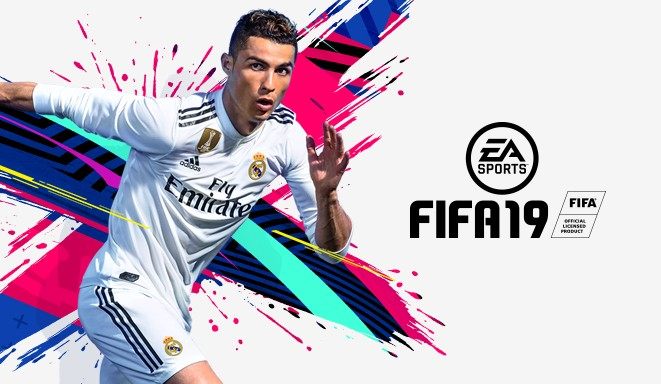 CHAMPIONS LEAGUE FOOTBALL IS COMING TO FIFA 19, the game will be released on September 28th. If you want to buy FIFA 19 coins cheap, 6kgold.com will be your best choice, and now let's see what fans want to see in FIFA 19.
The Geiger press
We've all been 1-0 down as we enter the final ten minutes, but you just can't get the ball off the opponent. On FIFA 18, it's so easy to be passive and just pass the ball around at the back to see out the game. No matter if you go to an 'all out attack' mentality and put the 'team pressing' tactic on, you just can't seem to get close to the ball.
Liverpool's ability to press relentlessly saw them travel all the way to the Champions League final, and this is something that needs to come to FIFA 19. You should be able to press your opponent all the way back to their goalkeeper, who will then kick it long.
Up the Icons
We love the Icons on FIFA Ultimate Team, so give us more! Having more Icons will bring down the prices of other players on the FUT transfer market, and for the younger generation of FIFA players, they may not be familiar with some of the legends available in Ultimate Team.
We're talking Steven Gerrard, Frank Lampard, Francesco Totti, Kaka, Andrea Pirlo and Zinedine Zidane. Lining up with these players would give a distinct noughties and 2010s flavour to Ultimate Team, which would be fitting for the introduction of the Champions League on FIFA 19.
Trade Offers
Yes, squad building challenges (SBCs) have helped us make use of the cards that we don't want on Ultimate Team, but how about swapping your players with other gamers around the globe?
Trade offers haven't been seen since FIFA 14, and although we would all love to see them return, it's unlikely that EA would bring them back. It is a slight discouragement for people to buy FIFA points to get coins, and so sadly, Trade Offers won't be making a triumphant return for FIFA 19.
Simplify set-pieces
How many free-kicks have you scored from on FIFA 18? If it is more than five, you should be looking at a professional contract. Speaking of professionals, even the pro-gamers look to play short from free kick situations, so it's clearly in need of some reform.
It's not just free-kicks that need adjustment, with penalties a massive bane on FIFA players. Some see as having the 'trainer' on for spot kicks as cheating, but penalties are just too hard without it. EA have played around with penalties for eight years, and they need to go back to basics.
Variation
If you play a lot of FIFA, you will identify the clear avenues to score. On the professional scene very few decide to cross, and that's even with reformed crossing for FIFA 18. It is a video game after all, and things are going to appear regimented at times, but more variation across the board is what fans want to see.
More opportunities to score from outside the box, more random ricochets off defenders and the woodwork, and rebounds from goalkeepers. That could possibly solve the alleged issue of 'rigging' in FIFA and would possibly give lesser teams a chance against the big boys if a slice of luck comes their way.