Final Fantasy XIV: The Make It Rain Campaign Begins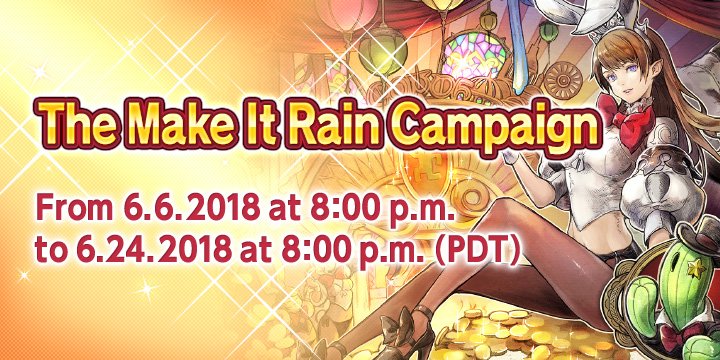 The Make It Rain Campaign returns to the FFXIV Gold Saucer starting June 6th!
Step right up for a chance to earn MGP like never before. For a limited time only, rewards for all attractions including GATEs, minigames, and the Cactpot have been increased by 50%! FFXIV has also procured a selection of tantalizing prizes for this special occasion, so be sure to drop by and partake in this celebration of revelry and riches!
Enjoy bonuses to MGP and fun new rewards! Besides, if you want to buy FFXIV gil cheap & safe, 6kgold will be your best choice, low price, fast delivery, 24 / 7 online customer service.