6KGold Credits - New Unique Method of Payment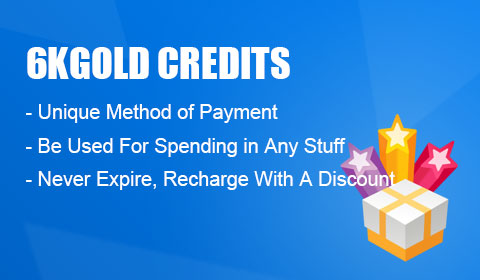 Dear Customers,
We introduced a new payment method - 6kgold Credits, it can be used for spending in any stuff on our website, and it will never be expired, recharge with a discount. 1 USD = 100 6Kgold Credits.
You must log in to use 6kgold credits, you can see the credits record here, and buy credits here.
At the meantime, you can earn 6kgold credits by following way:

1. Follow our twitter @6kgoldcom (+30 credits)
2. Give us a good review on - https://www.trustpilot.com/review/www.6kgold.com. (+100 credits)
3. Share us on social account. (+30 credits)
4. Upload videos and promoting our site. (Discuss on twitter)
5. More other methods please contact us via twitter @6kgoldcom.