Final Fantasy XIV: Patch 4.3 Notes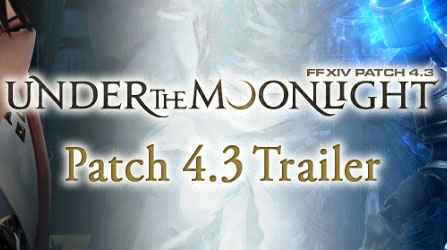 We are pleased to announce that the patch notes for Patch 4.3-Under the Moonlight have been released in their entirety. Be sure to check them out for a comprehensive list of additions and refinements to the realm, including the second installment of the Return to Ivalice saga, cross-world linkshells, and more!
The following quests and duties are scheduled to be released after patch 4.3:
The Weapon's Refrain (Ultimate) (patch 4.31)
Deep Dungeon - Heaven-on-High (patch 4.35)
Even Further Hildibrand Adventures (patch 4.35)
The Forbidden Land, Eureka Pagos (patch 4.36)
And if you're looking for a place to buy ffxiv gil cheap, 6kgold.com will be your best choice, full stock, fast delivery, and any question feel free to contact us via our live chat, our agent is 24 / 7 online.