Final Fantasy XIV Valentines Event 2018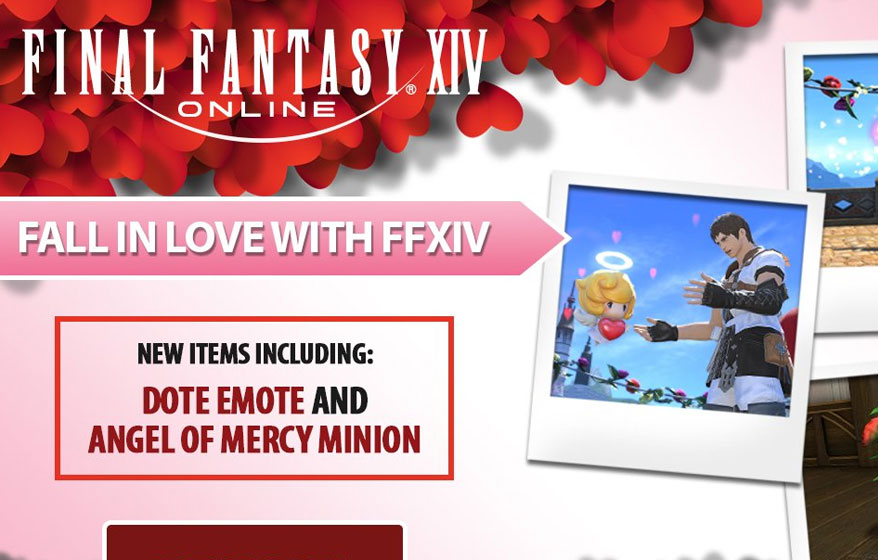 The FFXIV Valentines Event 2018 has kicked off for players across the world. The so-called 'Valentione's Day' seasonal event is in celebration of the most lovey dovey day of the year. Instead of worrying about buying your significant other chocolate or roses, you can just jump into Final Fantasy XIV and enjoy some romantic-themed events and items. And if you want to buy ffxiv gil, 6kgold.com will be your best choice, full stock, fast delivery, 24 / 7 online customer service.
The FFXIV Valentines Event 2018 is available right now and for a limited time only, so you don't want to miss out on all of the festivities. Various areas in the game are redecorated to look ready for romance, and there are seasonal quests to complete. These seasonal quests are the key to receiving the special Valentines items like furniture and even mounts.
The FFXIV Valentines Event started at 12:00 am PST on February 2nd, 2018. And is running through the day after Valentine's, Thursday, February 15th at 6:59 am PST.
Rewards:
Broken Heart Pendant Left (Unique Mount)
Broken Heart Pendant Right (Unique Mount)
Rose Wagon (Outdoor Furnishing)
Valentione's Day Balloons (Tabletop)
Valentione's Day Advertisement (Wall-mount)